Welcome Back!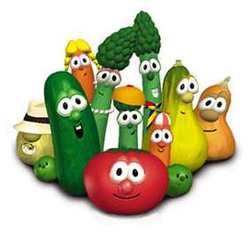 Welcome back to The Ultimate VeggieTales Web Site!  As you may notice, things are a bit spartan around here right now.  Well, there's a good reason …
The old UltimateVeggie.com was online for many years without any updates. When we recently moved servers, the data was unfortunately (though temporarily) lost.  Since hundreds of VeggieTales fans still visit the site every week and we don't want to see it go away, we thought we take this as an opportunity to finally relaunch the site and update it with all the latest Veggie releases and info.
So in the days and weeks to come, you'll be able to watch our progress rebuilding the site right here, live! Here's what you can expect:
News on the latest and upcoming releases from VeggieTales
A full VeggieTales episode guide, with details about every show — including those fun, behind-the-scenes factoids you may not know
A complete guide to the music of the show, both on the DVDs and the original CD music
Not sure which video(s) your favorite story shows up on? You'll be able to browse Veggie history by story and find out.
… and more!
What else would you like to see on the new, revised site? What did we have on the old site that you want to make sure makes it onto the new?  Post a comment!
The Ultimate VeggieTales Web Site! is the Internet's very first VeggieTales resource, dating back to its original launch in 1996. Thanks for sticking with us for 15 years of VeggieTales fun!